Seit Januar 2019 unterstützt der Verein Waisenhaus Kalkfeld e.V. eine Familie in Simbabwe.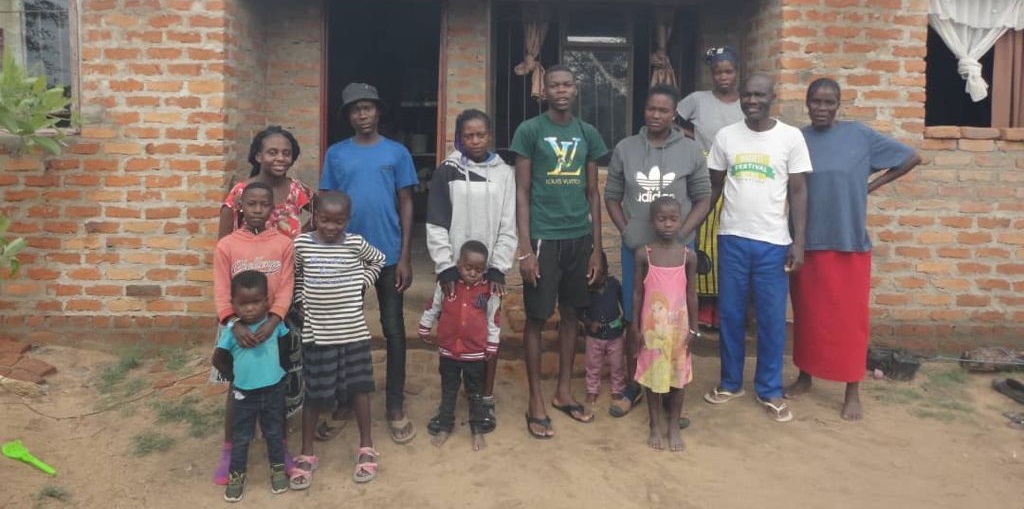 "The family consists of three parents, one father with his two wives as well as 11 children. The father is a qualified horticulturist who once worked for a rose exporting company. But he lost his job because of the unstable Zimbabwean economy.
The political violence ist prevalent in Zimbabwe. Some of the family members where victimized. The additional economic hardships and unstable situation forced the family to leave Harare, the capital city. They felt very unsafe and there was nothing to eat, no electricity and no water.
Because of the support of Kalkfeld e.V. the family managed to buy a piece of land of 100m x 50m where they built a 3 roomed house – all by theirselves. Although the house is not fully completed, they are very happy now and most important – they are feeling safe. As the family now owns a piece of land, they are able to grow some fruits and vegetables.
Unfortunately, the kids, who are in the age to go to school, are not able to go to school, because the family cannot pay for the school fees."
Der Verein unterstützt die Familie mit einem Betrag von ca. 100 Euro pro Monat.